Block & Company announces renovations complete at Watts Mill Shopping Center at 103rd & State Line Road in Kansas City, MO
December 12, 2016
In August of this year Block & Company, Inc., Realtors announced that MIRASON Properties, LLC, longtime owner of the Watts Mill Shopping Center located at 103rd Street & State Line in Kansas City, MO had begun significant renovations in an effort to rejuvenate the Shopping Center. The center's tenants include Jasper's Italian Restaurant, Ugly Joe's Bar & Grill and Goodyear Tires, amongst others.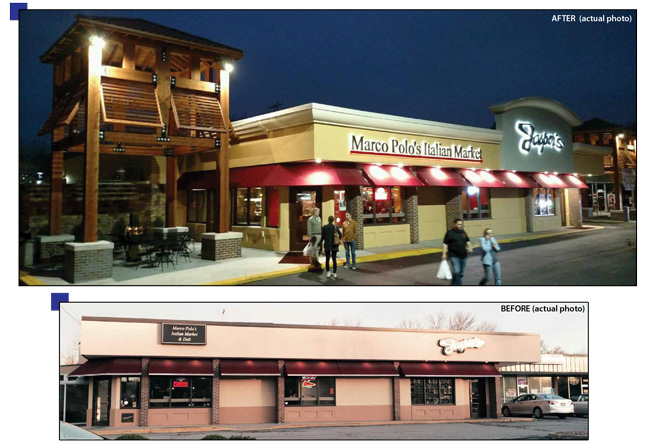 Renovations are now complete. The updates to the center included a new facade, unique architectural elements, a resurfaced and re-striped parking lot, new high-efficiency LED lighting, new landscaping elements, a remodeled pylon sign on State Line Road, and many, many more.
Availabilities at Watts Mill range from 1,400 sq ft to 11,933 sq ft. Block & Company, Inc., Realtors has been the long time management and leasing company for the property.
For additional information on leasing please contact:
Max DiCarlo.
Full Press Release