Home Depot pad building sold off I-35 & 152 Highway in Kansas City, Missouri
May 10, 2018
On May 5, 2018, Block & Company, Inc., Realtors - representing the property owners - sold Liberty Town Center to VSUJ Liberty, LLC for $1,545,000. The approximately 6,382 square foot multi-tenant building is located at 8600-8606 N. Church Road in Kansas City, Missouri on the northwest quadrant of I-35 & 152 Highway.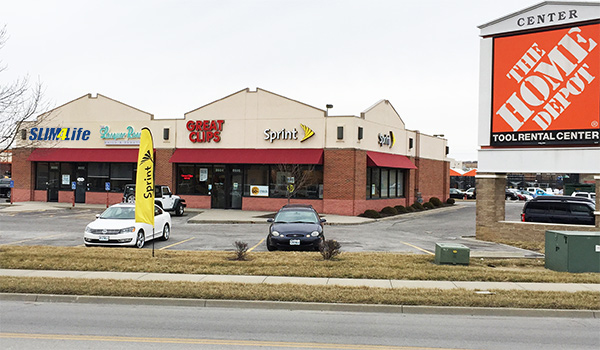 Tenants in the 100-percent leased pad building include Sprint, Great Clips, Slim 4 Life and The Lacquer Room. The property sits on a 34,071 square foot pad site of Wilshire Plaza Shopping Center which is anchored by Home Depot, Kohls, Super Target, and many others.
Dimitri Rodopoulos of Block & Company, Inc., Realtors represented the sellers, North Church Property LLC & Liberty Property 88 LLC in the Triple Net Leased Investement Sale.
For information please contact:
Dimitri Rodopoulos