SHOPPING CENTER SOLD | Block sells shopping center in Benton Harbor, MI - 10th sale of a 13 center portfolio assignment
March 6, 2018
Block & Company, Inc., Realtors, a full service commercial real estate firm headquarted in Kansas City, Missouri, recently sold a 14,280 square foot strip center in Benton Harbor, Michigan for $780,000 to Benipal Holdings LLC. The Walmart Supercenter shadow anchored shopping center is located across the street from Lowe's on the southwest quadrant of I-94 & Piperstone Road and is home to Subway, Advance America, and others.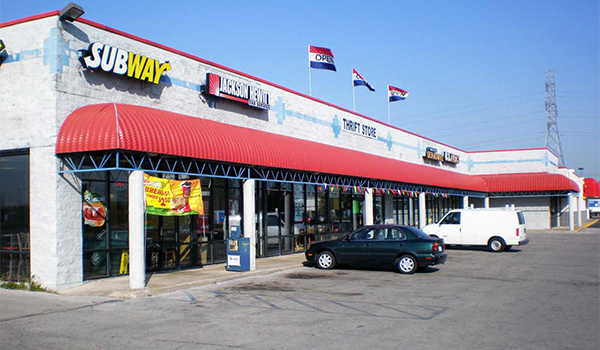 David M. Block and Max DiCarlo of Block & Company, Inc., Realtors represented the sellers, Bloomfield 2005 LLC and Metcalf Arlington SPE LLC. Block & Company, Inc., Realtors was also the management and leasing company for the shopping center.
This will be Block & Company's 10th shopping center sale in the past 36 months of the original 13 center portfolio assignment. Block & Company, Inc., Realtors recently sold nine other centers in El Dorado, KS, Chanute, KS, Decatur, IL, Owosso, MI, Huntington, IN, Jacksonville, IL, Mansfield, OH, Sturgis, MI, and Little Falls, MN on behalf of the same ownership group and is currently listing the remaining three Walmart Supercenter Shadow Anchored centers for sale in two states throughout the Midwest.
For more information please contact:
Max DiCarlo
or
David M. Block
Full Press Release