Six acres of land to be developed into retail center across from Price Chopper at 45 Highway & Bell Road in Parkville, MO
March 7, 2018
Four acres of prime development land was recently purchased by CBC Parkville LLC for $1.31 million. The buyer has also purchased two additional acres of land to east making the development approximately six acres in total. Located at 45 Highway & Bell Road in Parkville, Missouri the development will be home to a small shopping center with retail and restaurant users.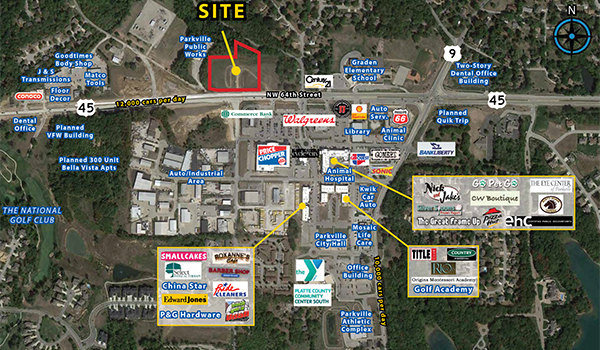 This new development is across the street from Parkville Commons Shopping Center with Price Chopper, Nick & Jake's, Walgreens, and many more national, regional, and local tenants; and just east of a planned 300+ unit apartment complex and the National Golf Club.
Tony DeTommaso of Block & Company, Inc., Realtors negotiated the sale transaction on behalf of the seller, John Pepper, Inc.
For more information please contact:
Tony DeTommaso
Full Press Release