Block & Company, Inc., Realtors promotes four senior commercial real estate agents to Vice President
January 18, 2019
Block & Company, Inc., Realtors is pleased to announce the promotion of Bill Maas, CCIM, Phil Peck, CCIM, Rick Kochuyt, and Max Kosoglad to Vice President. With over 40 years of combined experience, these four highly experienced senior commercial real estate agents have served the firm in all facets of the commercial real estate industry and have collectively closed hundreds of millions of dollars in real estate transactions throughout Greater Kansas City and the Midwest. Block & Company congratulates these exemplary gentlemen on this accomplishment, their outstanding performance in commercial real estate and years of dedication inspires young professionals to enter the commericial real estate profession.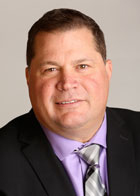 Bill Maas, CCIM
joined Block & Company in 2010. Maas entered the Commercial Real Estate Industry through the encouragement of William Glasgow and David Block whom Maas had known for years. Prior to Joining Block & Company, Inc. He spent 10 years in the NFL playing for the Kansas City Chiefs and Green Bay Packers. Maas made First Team All Pro twice and was the NFL Defensive Rookie Of The Year. During his playing days Maas was a popular Radio and TV personality which carried over after playing as he went on to broadcast Nationally for 12 years with FOX Sports.
HERE TO READ BILL'S FULL BIO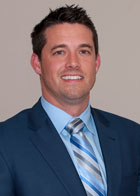 Phil Peck, CCIM
joined Block & Company in July 2010 as a commercial sales associate. His focus is specializing in the sale and leasing of retail and restaurant properties together with landlord and tenant representation. Prior to joining Block & Company, Phil served seven years as an owner and operator of a top national franchise restaurant concept. He has held a real estate license in both Kansas and Missouri since 2006 and has been involved in millions of dollars in commercial transactions including leasing, investments, and developments.
HERE TO READ PHIL'S FULL BIO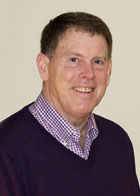 Rick Kochuyt
joined Block & Company in January 2010. Rick's focus and expertise is in the convenience store and car wash industry. Rick is a graduate of St. Ambrose University in Davenport, IA. Rick comes to Block with over 20 years of experience in the convenience store and car wash business. His resume includes site selection, viability, sales, service, and business plan assistance. Assembled deals have included new builds, remodels, acquisition, leasing, and financing consultation.
HERE TO READ RICK'S FULL BIO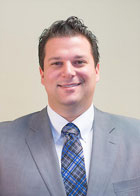 Max Kosoglad
is a fourth-generation commercial real estate agent who grew up in Highland Park, Illinois, a suburb of Chicago, and studied Business & Finance. Max has worked at Block & Company, Inc., Realtors for over ten years in landlord/tenant representation, buyer/seller representation, new development, investment sales and 1031 exchanges. While specializing in the Hospitality and Retail niches of commercial real estate representing some of the worlds largest hotel brands such as Marriott International, Hilton Hotels, Intercontinental Hotels, and Choice Hotels.
HERE TO READ MAX'S FULL BIO
Full Press Release