Block & Company, Inc., Realtors brings first HOTWORX fitness studio to the Kansas City Region
March 26, 2019
HOTWORX recently signed a long term lease to occupy a 2,258 squarefoot space located at 1101 Indiana Street in Lawrence, Kansas. This will be HOTWORX's first location in the Kansas City Region and according to Bill Maas, CCIM of Block & Company, Inc., Realtors, three more locations in Liberty, Missouri; Lee's Summit, Missouri; and Shawnee, Kansas are in the works.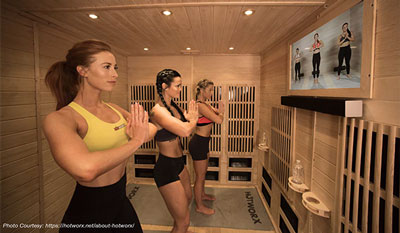 HOTWORX is a virtually instructed exercise program created for users to experience the many benefits of infrared heat absorption, while completing a 30-minute isometric workout or 15-min High Intensity Interval Training (HIIT) session. As the infrared heat penetrates your body causing you to sweat, the isometric postures further accelerate detoxification by physically removing the toxins from your organs through muscle contraction.
here to learn more about HOTWORK
Daniel Brocato and Bill Maas, CCIM of Block & Company, Inc., Realtors represented HOTWORK in the lease transaction.
For more information please contact:
Bill Maas, CCIM
or
Daniel Brocato
Full Press Release